As energy conservation and environmental consciousness become more pressing, dusk-to-dawn solar lamps are becoming a go-to outdoor lighting solution. These lights provide convenient illumination without the worry of manually turning them off in exhaustion come morning – they automatically shut themselves off at dawn! A great choice for those looking to reduce their carbon footprint as well as economic expenditures on electricity bills.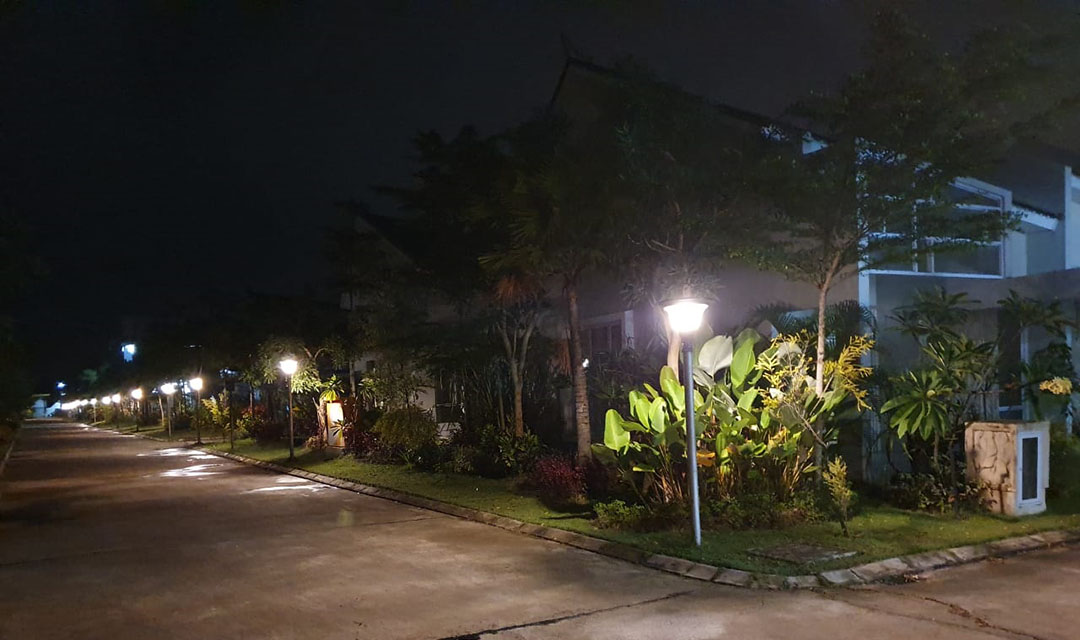 The advantages of Sresky dusk to dawn solar lights
Dusk to dawn lights provide a number of advantages, both from a safety and energy saving point of view. Motion sensor-equipped lamps can be set to dim or turn off completely until motion is detected, providing safety while also saving energy. LED lights are particularly efficient and bright in comparison to other lighting solutions, making them ideal for outdoor lighting applications like street lamps and porch lights.
On top of that, dusk-to-dawn sconces don't contain any mercury or emit UV rays, which means they're environmentally friendly and won't contribute to light pollution.
One of the biggest benefits of dusk to dawn lights is their ability to save energy by automatically turning off during the day and on at night, ensuring the necessary amount of light without wasting power. This type of lighting can help households save money on electricity bills by reducing their power consumption.
Furthermore, because LED bulbs are known for their long lifespans, you won't need to replace your bulbs as often—which will also save you money in the long run.
Types of dusk to dawn LED lights
Solar street light
Main road road lighting.
Our revolutionary invention of the streetlight with automated cleaning capabilities has been a tremendous success, providing customers an enhanced experience while eliminating headaches associated with manual solar panel maintenance.
Features:
Installation on poles with pole-tops and lateral arms or whip-type poles with terminals measuring ø 60mm or ø 76 to ø 100mm adapter.
Main material in aluminium; stainless steel bracket.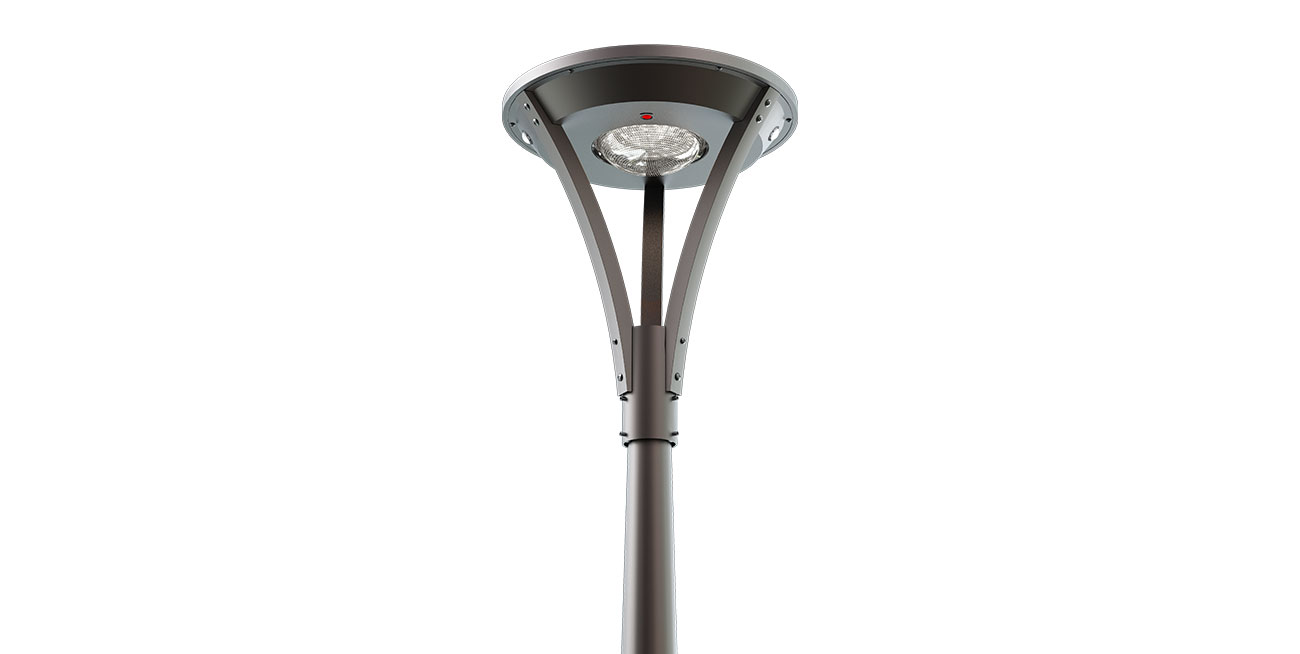 We hope to provide customers with a landscape light with simple structure and beauty, which is elegant and also can be integrated into the surrounding scenery.
Features:
Mount on any walls with supplied accessories.
Main material in aluminium.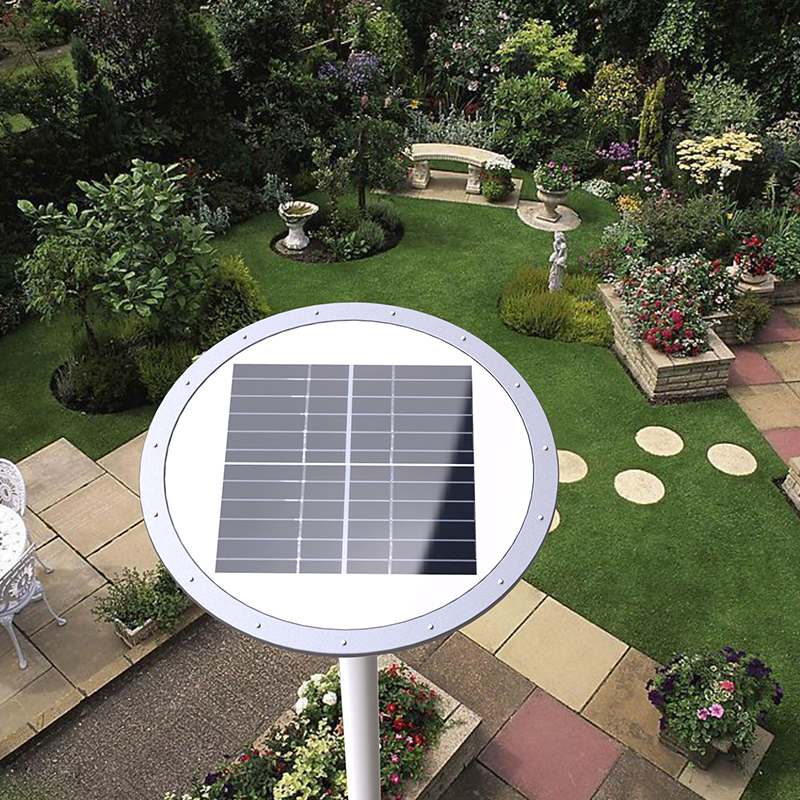 Inspired by the beauty of marble, we envision a warm and inviting lamp with an ambient halo that gracefully illuminates its surroundings.
more dusk to dawn solar street light: https://www.sresky.com/solar-light-catalog-page/
Porch light / wall lamp
Porch lights provide a stylish welcome to visitors while also providing home security. Installing these dusk-to-dawn fixtures on walls, front doors and roofs adds an extra element of protection from theft or vandalism that can be felt both inside the house and out.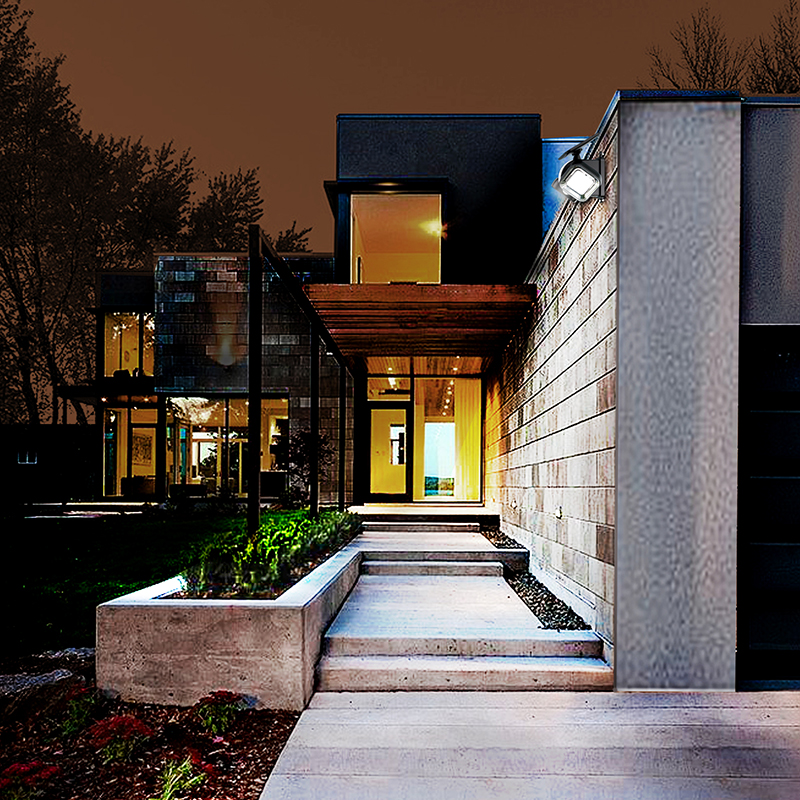 You may be hard-pressed to find such a flexible solar light,We designed it in the hope that every part of it can adjust the angle. This light is also particularly suitable for installation in the garage.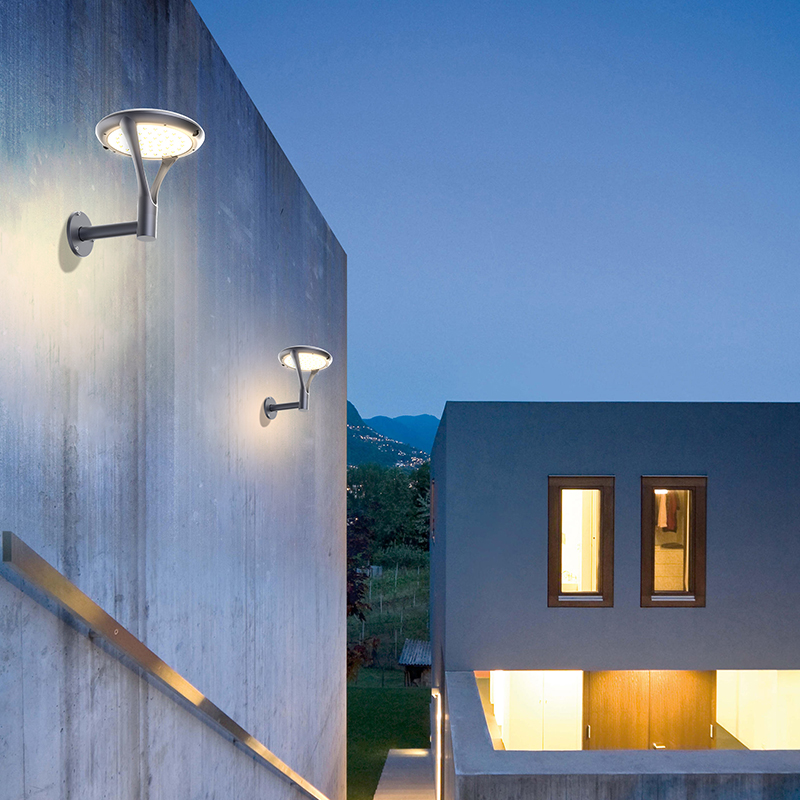 The ROBUSTO series is so powerful, One lamp head design with 3 different mounting brackets or poles, can meet the installation needs in any site of your house.
Features:
Mount on any walls with supplied accessories.
Main material in aluminium.
The luminaire is supplied in three steps Midnight mode and can be lit automatically by a ray sensor.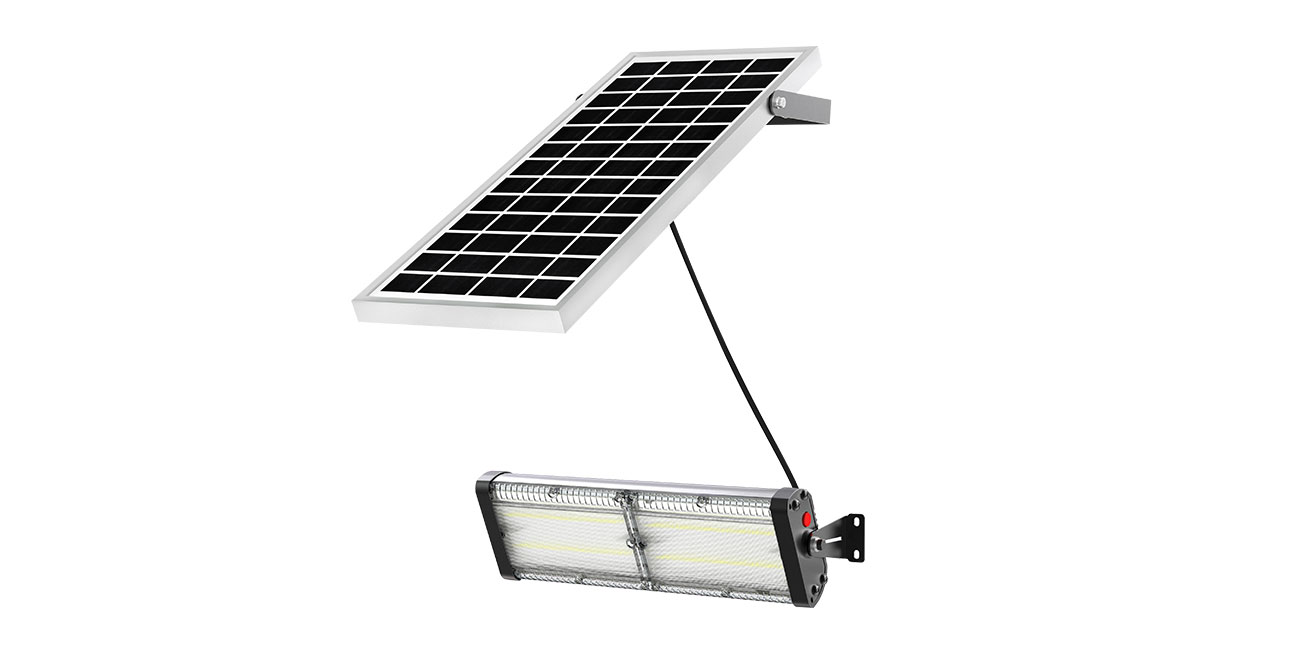 We broke the design of traditional floodlights, improved the maximum brightness of the lamp through the lens, making it absorb the energy around the sun more like a planet.
With wires. We can install the light in a more suitable location and extend the solar panel to a sunnier place through the wire.
More solar wall light : https://www.sresky.com/solar-wall-light-catalog-page/
Motion-sensing lamp
Motion-sensing dusk lights are also good for safety purposes. The lights glow super-bright when they detect movement around them, then turn off or dim when there is no further movement to trigger the sensor. This helps save energy when lights are not needed.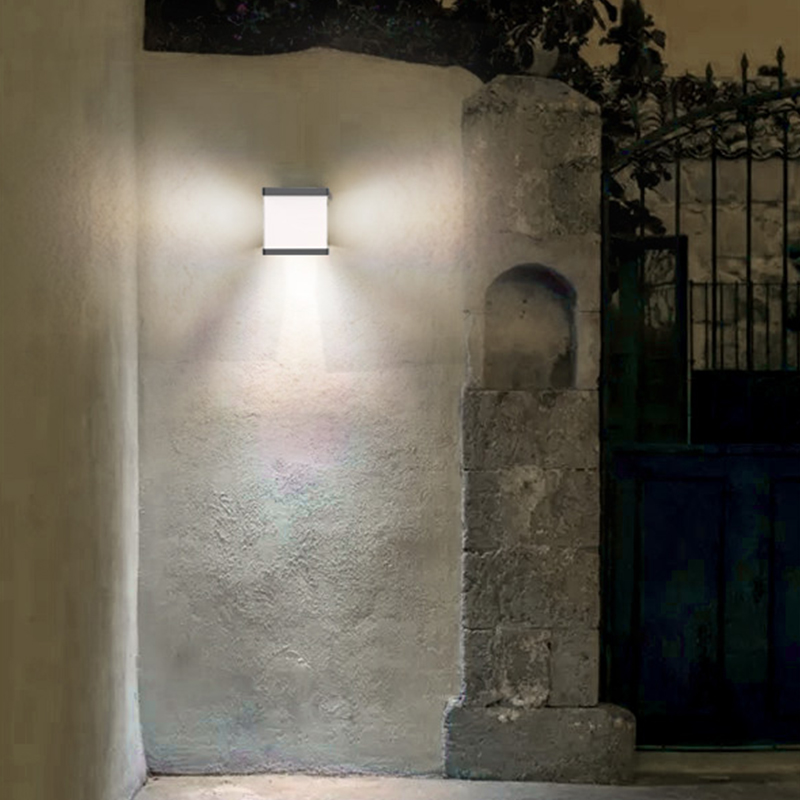 The design of this lamp is expected to be minimalist but not simple, and can fully embellish the garden atmosphere through the small cube and warm lights.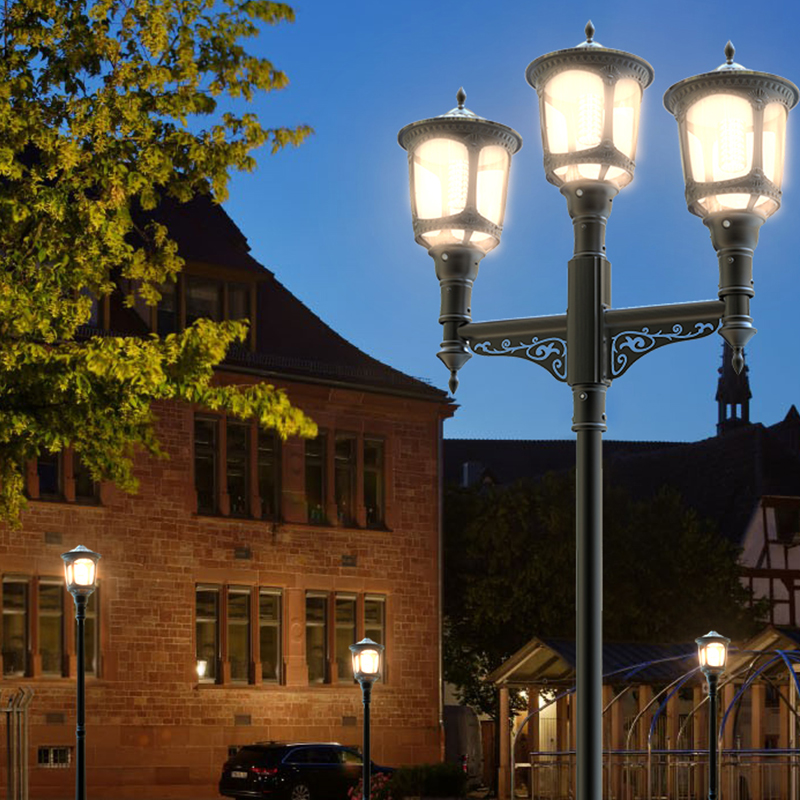 This lamp is our vintage landscape lamp, which represents our admiration for the splendid culture of ancient Rome. Main material in aluminium.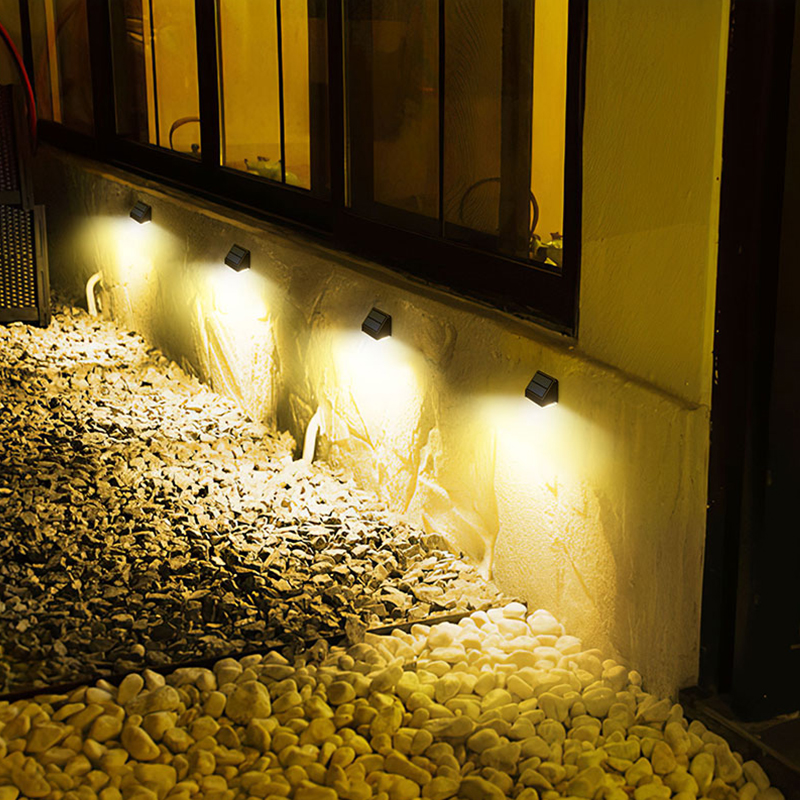 This is probably the smallest solar wall light, we designed it to be a small body but powerful and bright.
more slar wall light and Motion-sensing lamp: https://www.sresky.com/solar-wall-light-catalog-page/
How to choose dusk to dawn brightness levels
Trying to figure out how much light you need can be difficult. Here are some guidelines for lumens to use in different situations:
The side of the house
To illuminate the sides of the house, you can use wall-mounted dusk to dawn lights. 1500 lumens is enough to illuminate these areas.
porch
To welcome guests and make a memorable impression, strive for an outdoor porch area illuminated with 2,000-3,000 lumens. Proper lighting creates the perfect atmosphere to enjoy!
Driveway and backyard
Driveways and backyards need to be well lit, usually using motion sensor floodlights. 2,500 to 5,000 lumens should be used in these areas.
A larger area (streets, square, Parking lot)
Larger areas obviously need more brightness. For large Spaces and buildings, 6,000 to 16,000 lumens can be used as needed. Mounting these lights higher requires more lumen. The lower the lamps are installed, the less lumen can be used, but more lamps are needed to cover the area.
Solar powered dusk to dawn light application
Sresky's solar lights are the perfect choice for any outdoor space! They provide a bright, energy-efficient solution to illuminate parking lots, gardens, parks and more — even remote mountain areas or erodible coastal regions. Installation is easy and maintenance requirements minimal – plus you get all this brilliance without burning through heaps of energy.
Marina Seaside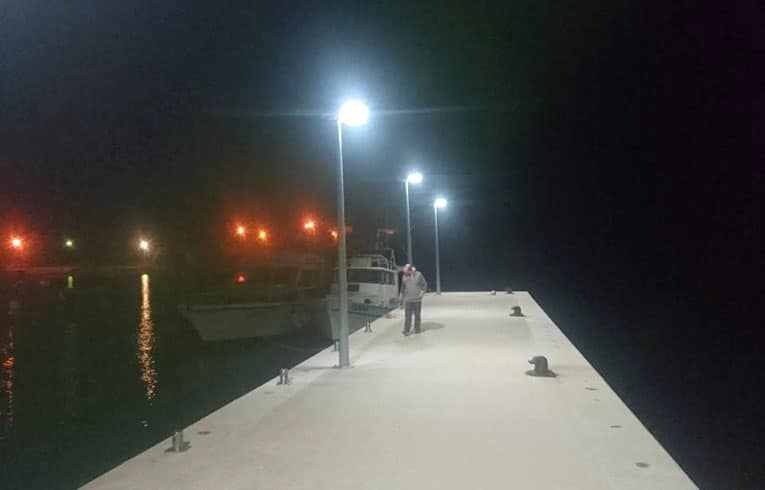 Lotus Resort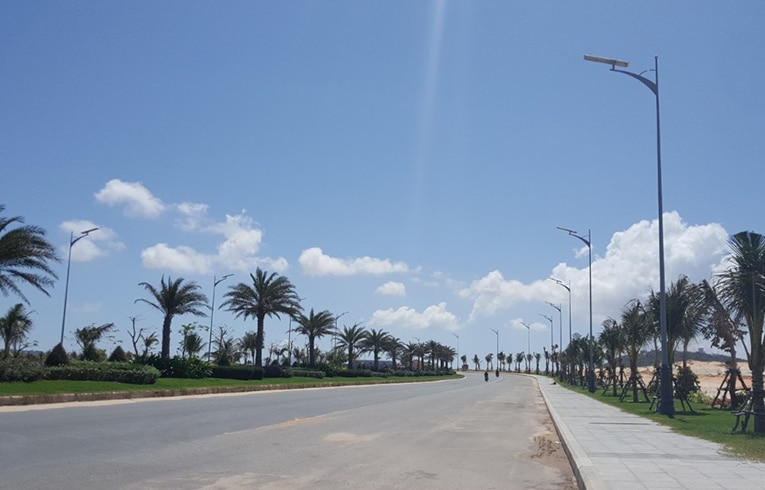 Corner Lighting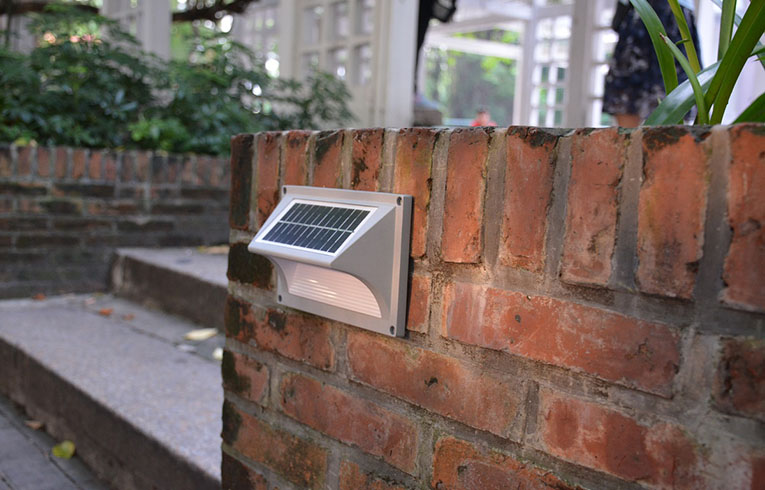 This is very suitable for installation in yards low aisle and fence.
Villa solar lighting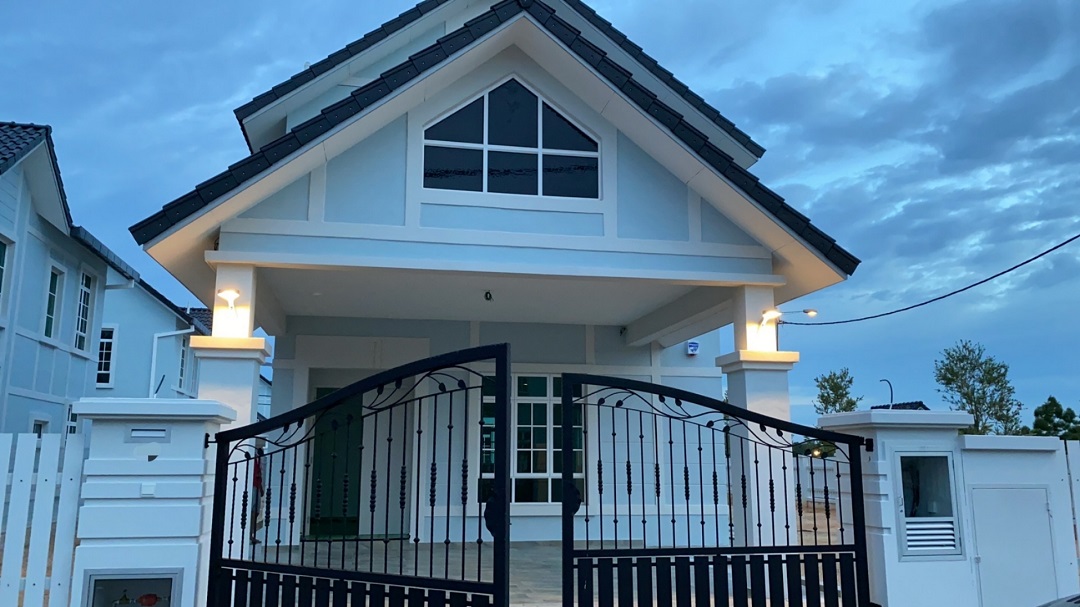 All cases:https://www.sresky.com/case-and-prejects/
The key factor when choosing a solar lamp
There are several key factors to consider when choosing a sundusk-to-dawn solar lamp. The first is quality. Only high quality solar lamps will last for a long time. The second is the duration of the lighting, which must be guaranteed to have enough power for a long period of time. sresky's lamps can be lit continuously for seven days in rainy weather. Finally, the functional requirements, such as brightness requirements, solar panel size, battery quality, etc. But don't worry about that at sresky.
Solar lamp maintenance and maintenance
Solar lamps require basic maintenance and maintenance to make them last longer. This includes regularly cleaning the panels with water or a soft cloth and checking that all connections are secure. In addition, it is important that agents inform customers of the proper use of these lights to maximize their life. If you're having trouble cleaning your solar panels, sresky comes with its own solar panel cleaning feature.
Sales strategy and advice
Agents selling dusk to dawn solar lamps must be aware of market trends and competitive landscape in order to develop effective sales strategies and recommendations. Agents and sresky in product selection plan, sresky company has a strong ODM ability and years of market experience, every year according to the location of the customer research and development of a variety of solar lamps explosive, has a wealth of business explosive products cooperation experience.
warranty service: 5 years
source:
https://www.ledlightexpert.com/Dusk-to-Dawn-LED-Wall-Lights_c_59.html